"The fear of death follows from the fear of life. A man who that lives fully is prepared to die at any time." - Mark Twain
What is Death?
As a gardener, I see death every day. Whether it is from drought, weather, or my ignorance, there is always a dead plant somewhere on the property. It used to make me sad, but now I have adjusted to the fact that I could have saved those plants, but I found something more important to do. What is death anyway? According to some beliefs, we never die. Life is an illusion, a dream we wake up from someday and realize we weren't really here. So what is there to fear?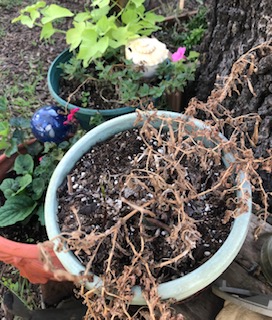 To answer that, here are 7 main fears of death that plague people today👊
1. What will it be like?
Before the invention of TV and slasher novels, people had fewer fears about how death might happen. Perhaps it would be a sudden illness. Maybe a natural disaster. Potentially an attack of some type, either man or beast. In the present day, there is a great fear that it will be painful.
2. Loss of power
Going to sleep and not waking up is probably the preferred dying method. Most people fear death because they fear the loss of control over the body. Will they become invalid? Will they be a burden to their loved ones?
3. Leaving loved ones behind
People who feel they are dying often hang on because they don't think their loved ones can get on without them. Spouses have even tried to find a new partner for their spouse before they pass so there is someone to take care of their partner.
4. Reactions from friends and acquaintances
This one has been a big one for me. I have had strangers in retail outlets who stop and ask if they can pray for me because I have an injury on my face. Seeing someone else believe you are in danger of dying or being permanently "scarred" is very unnerving.
5. Being alone
I was blessed to be with my Dad when he passed a few weeks ago. Everyone wants to know they are loved, especially when they don't know what to expect on the other side. Speaking of that...
6. What happens next?
If you haven't developed a belief about this question, you might start researching. The author believes that we never die; technically, we were never born, we have a Spiritual existence, and life is eternal. There are as many beliefs about the afterlife as there are religions.
7. Did my life have any meaning?
Ah, this question leads us into the next portion of this blog. Living a good life, without fear.
What is Life to the Fullest?
Back to the gardening metaphor, I am fortunate that, although I have a few dead plants here and there, I have many thriving plants. Many years ago, I planted a passion vine. For several years it never got more than a foot tall, and then it would wilt away. I had given up hope of ever having a flourishing vine. Despite drought and record high temperatures this year, it is thriving. What made the difference?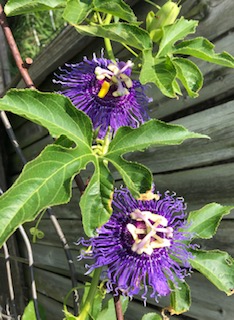 To answer that, here are 7 main fears of living a great life that plague people today.

1. What will it be like?
Have you ever had a coach or friend tell you just to start acting as if you were a rock star, successful entrepreneur, or 7 figure motivational speaker? How do you act like something you have never been? Wondering what a full life could be like scares some people into never trying. Find someone who has done what you want and walk a mile in their shoes. How does it feel?
2. Loss of power
Loss of control, in any form, is always a little scary. You have started a great business, and now you know you need to hire some help. Will they treat your baby the way you did? Fear of losing control is another reason some people never reach their full potential. They keep thinking they can do it all themselves. It's really about fear of letting go of the reins. Create a systems manual. Then, when the time comes, you can be released to do what you do best, and someone else can take over the small stuff...and probably do it better.
3. Leaving loved ones behind
Your heart is set on climbing Kilimanjaro, and your partner would prefer to relax on the beach. Sometimes we forgo our dreams so that we "don't rock the boat" of our relationships. What is something your partner wants to do in which you have no interest? Schedule a passion trip each year where you each do your own thing. When you get back together, think of all the fun stories you will have to share.
4. Reactions from friends and acquaintances
Most people have heard the story of the crab pot. When crabs are caught in pots, if one tries to climb out, the others drag him back down. Let's keep it status quo. Many people fear living full out because they may lose friendships. According to Forbes, one of the top 10 reasons for fear of success. According to contributor Caroline Castrillon, "If what you have is not a true friendship, letting go means you are only losing an unhealthy relationship." Your true friends will be thrilled to see you living your best life, and you will be an inspiration for them to follow.
5. Being alone
"It's lonely at the top." You might have experienced a loss of friendships as you travel your path to fulfillment. However, you attract like-minded people as you become more of your true self. The more successful you become, the more successful people will connect with you. On the other hand, I like being alone, so this could work to your benefit. 😀
6. What happens next?
Wow! You achieved your life's dream. Congratulations!! Now what? Sometimes you might want to dilly dally through your goals because you don't know what you will do after achieving your goal. Guess what? Something new will attract your attention. You have just reached an up-level, so your viewpoint will be different, and you will find new inspiration for what you want to accomplish next. Go for it.
7. Did my life have any meaning?
Living your best life is the most generous thing you can do for others. People are looking for inspiration. You give others hope by striving and succeeding in a life you love. You will truly become the person Mark Twain described in the quote above, "..A man who that lives fully is prepared to die at any time."
So, what is your fear? Living? or Dying?
Neither is a great answer.
---